Stalking and Intimate Partner Violence among Women and Men in a Criminological Perspective
My presentation will cover the topics of stalking and intimate partner violence in a criminological perspective. I will show the recent research developments at the European and extra European level and the progressive interest in criminology for these phenomena among men and women. A specific focus will concern changes in the legislations following the outcomes of the most recent studies and researches.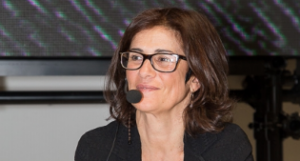 Dr. Giovanna Laura De Fazio is Professor of Criminology and Victimology, Department of Law, University of Modena and Reggio Emilia, Italy. Her research focuses on domestic violence, gender violence, stalking, cyberstalking, and cyberbullying, young people deviance, problems connected to drug abuse with particular reference to women abusers, penitentiary system. In 2003, she was one of the founders of the Modena Group on Stalking, a European multidisciplinary research group involved in several research projects on stalking. She is actively engaged in professionals training paths on domestic violence, stalking and cyberstalking for magistrates, police officers and helping professional, in Italy and abroad. In 2014, she was a lecturer for a training course on violence against women for Lithuanian judicial system professionals organized by the Equal Opportunities Ombudsman's Office in Lithuania in the frame of a European project.
More information: http://personale.unimore.it/AddressBook/pubblications/defagi31