Masculinity in flux: father managers (un)doing traditional masculinity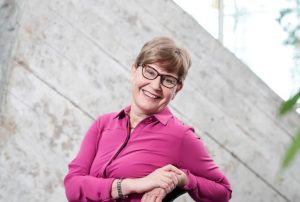 Prof. dr. Anna-Maija Lämsä is Professor of Human Resource Management (Emerita) at the School of Business and Economics of Jyväskylä University JSBE (Finland). She is working as Visiting Professor at the University of Vilnius, Kaunas Faculty and Faculty of Communication (Lithuania) during the academic year 2022-2023.
Anna-Maija's research interests are in diversity and equality in working life, leadership and gender, career and gender, work-family relationship as well as ethical approaches to management, leadership and organizations. More generally, her expertise is in the field of leadership, human resource management and organizational ethics. Mostly, she is doing qualitative research. She is interested in studying her topics in different socio-cultural contexts. Anna-Maija has published extensively both abroad and in Finland. She has received several significant international and national awards for her research, publications and career.